Skilled Counsel to Help You Move Forward
Serving St. Petersburg & The Rest of Pinellas County
SET UP AN APPOINTMENT
Modification & Enforcement Attorney in St. Petersburg, Florida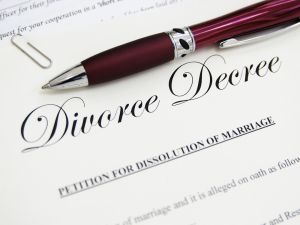 Florida Divorce law provides that an award of spousal support (alimony) and/ or child support may be modified (increased or decreased) if a "substantial change in circumstance" has arisen. In this regard, the spouse seeking the modification must allege and prove that the change(s) is permanent, involuntary, material, and unanticipated.
If the person paying the award (obligor) loses his/ her job, the Florida Divorce court must determine if this situation amounts to a permanent loss of earning capacity. If the obligor finds a job earning significantly less, the recipient spouse may argue that the obligor's situation is "voluntary". If the Florida Divorce court agrees, then it may impute a level of income to the obligor based on his/ her recent work history, qualifications, and the local job market.
Under Florida Divorce law, spousal support may be modified downward or terminated if the recipient spouse takes up a supportive relationship with a third person (what is known as, "cohabitation"). Simply having a roommate is not enough. The obligor would need to allege and prove that the recipient and the other person are conducting their financial affairs as if married. For example, they have a joint bank account in which their income is deposited and household bills and living expenses are paid; they make major purchases together; they own real estate jointly; and/ or they incur joint debt together.
In accordance with Florida Divorce law, all support orders are subject to being enforced via the Court's contempt powers. The Court must first find that the obligor's conduct was willful and intentional. An obligor's failure to pay what was ordered is willful if he/ she had the present ability to pay but chose not to do so. If this finding is made, the Florida Divorce court may find the obligor in "indirect" civil contempt and set a "purge" amount. In order to set a purge, the Court must consider the income and financial resources of the obligor including any non-marital assets. If the obligor fails to pay the purge amount, then he/ she may face incarceration. This threat, however, is intended to compel the obligor's compliance.