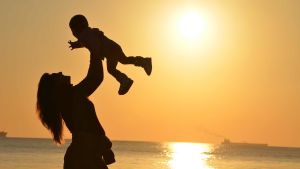 The Court will evaluate a variety of factors to determine if the best interests of the children are served by the relocation to NY. Given that you both co-parent well, then your ex may not be able to argue that you have frustrated her relationship with the children and that you would continue to do so if permitted to relocate. This is a positive. Let's assume you have some credible evidence that the school in which the children would attend in NY is better than the school they are currently attending. This, too, is a positive.
Although $20,000.00 is a lot of money, could you make that type of money in Florida if you searched? Further, what is the cost of living in NY State versus Florida? Does the COLA negate your $20,000.00 increase in salary? Even if you have family in NY, if your children have an existing bonded relationship with both sets of families in Florida, you may have a difficult time convincing a Judge that taking the children away from their home and families is in their best interests.
If you can show that the $20,000.00 is an actual increase in salary not negated by COLA and that you have career advancement opportunities with large increases in salary, that your children have a bonded relationship with your NY family, and that alternative timesharing arrangements can be made and are economically feasible, then you have a better argument for proving that the relocation is in the children's best interests.