Skilled Counsel to Help You Move Forward
Serving St. Petersburg & The Rest of Pinellas County
SET UP AN APPOINTMENT
Equitable Distribution Attorney in St. Petersburg, Florida
Division of Assets After Divorce Can Be Tricky
Choose Attorney Garth R Goodman as Your Equitable Distribution Attorney in St. Petersburg, FL
A Florida Divorce court will make a determination of what constitutes "marital" if the parties are unable to agree. Some assets are jointly held by the parties. In such an instance, a presumption arises that the asset (or liability) is marital. If a party owned an asset prior to the Marriage or obtained same by gift (other than from the other spouse) or by inheritance, then he/ she may argue that the subject asset is "non-marital". However, the other spouse may argue that the use of the asset or the conduct of his/ her spouse has converted the asset partially or totally into a marital asset. Title, alone, is not always indicative of what is non-marital.
For help with equitable distribution, turn to a lawyer with over 25 years of experience. Email today to set up a meeting in St. Petersburg, FL.
Two Major Factors of Equitable Distribution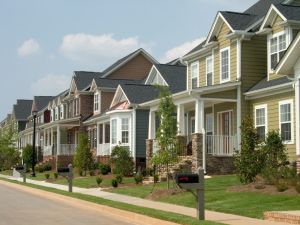 Before anything is awarded to one spouse or the other, there are two factors to consider. When you work with an asset division attorney, he can help you determine:
What qualifies as a marital asset? - Depending on who obtained an asset and how they obtained it, many assets may belong to one person. Attorney Goodman can help you determine who owns what.

What is the value of the marital asset? - The value of any marital asset must be measured. Whether or not a single asset can be split up, the value is needed to help create a fair overall division.
The starting point under any equitable distribution is an "equal" division of the marital assets and liabilities. However, not every distribution under Florida Divorce law is equal. Talk to Garth R Goodman, located in St. Petersburg, FL, now to discuss your situation.