Skilled Counsel to Help You Move Forward
Serving St. Petersburg & The Rest of Pinellas County
SET UP AN APPOINTMENT
Child Custody Attorney in St. Petersburg, Florida
Helping Clients and Seeking Justice
Many people who get a divorce worry about child custody and visitation. If their actions led to the divorce, they fear that child custody regulations will keep them away from their kids for good. Fortunately, Garth R Goodman can help. He will plead your case and help you show that you're a safe parent for your kids.
Don't give up on your right to be a parent. Connect with the office today to talk about your child custody needs.
Attorney Garth R Goodman Can Help with Child Custody Matters in St. Petersburg, FL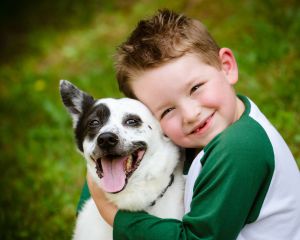 In a Florida Divorce proceeding, the first priority is the child(ren). Florida Divorce now refers to custody and visitation as "timesharing". Florida public policy dictates that two parents getting a divorce in Florida have the right to a continued, meaningful relationship with their child(ren). The rule is that parents in a Florida divorce are entitled to "shared parental responsibility" (co-parenting) and custody and visitation ("timesharing").
A Florida Divorce court will consider a variety of criteria to determine the "best interests of the child(ren)". All too often, a parent may be concerned with that one moment in time where he or she erred, such as experimenting with a drug or being arrested for a DUI, having committed adultery or not having been as engaged with the children early on. Although these may be legitimate concerns in a custody dispute, the Florida Divorce court will be more concerned with recent history, such as, within the past 6 months or so, a parent using a narcotic while in the care of a child, having been arrested for a second DUI within a year, introducing unknown third persons to the child(ren), or delegating authority to another person when the Child(ren) is/ are with that parent. Notwithstanding, you have the right to be heard and to call witnesses in any Florida child custody dispute.
Reach out today to start working on your custody situation.